Bear CD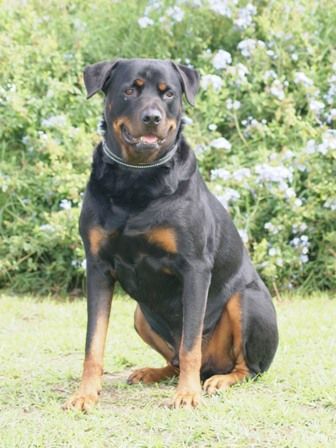 Bear CCD CD
14.06.2002 - 23.04.2011
Bear was the First Rottweiler bought by in 2002.
Bear is the reason my love for this breed is so strong, he was a sweet gentle boy who loved nothing
more than spending time with me and my partner Toby, but most of all was a huge mummies boy!
He gave us much love and happieness and was a great companion to our old boy Kane
and was best friend to Chica.
Sadly we lost Bear in April 2011 just shy of his nineth birthday. For me the time I had with him was not enough and nine years seems way to short. His loss has left a very big empty space in my home and my heart, he is sadly missed and not a day goes by when i don't think of him and miss him and everything he gave me.
"He was my soul dog"!
Bear achieved many wonderful achievements in his short time competing in Obedience Trials
and was always willing to please.
Some of Bear's Obedience Achievements include:
Kara Trophy – Top Attendance Obedience 2004 – Rottweiler Club of SA Inc
CCD – 3rd Place Rottweiler Nationals – 15/06/07 – Mr D Rumble
Novice – 2nd Place – Gawler Dog Training Centre – 31/12/07
Schnapps Award 2007 – Rottweiler Club of SA Inc
Kara Trophy – Top Attendance Obedience 2007– Rottweiler Club of SA Inc
Novice - 1st Place Novice and Highest In Trial
RCSA Restricted Trial 32nd Championship show 13/07/08 - Mrs A Rumble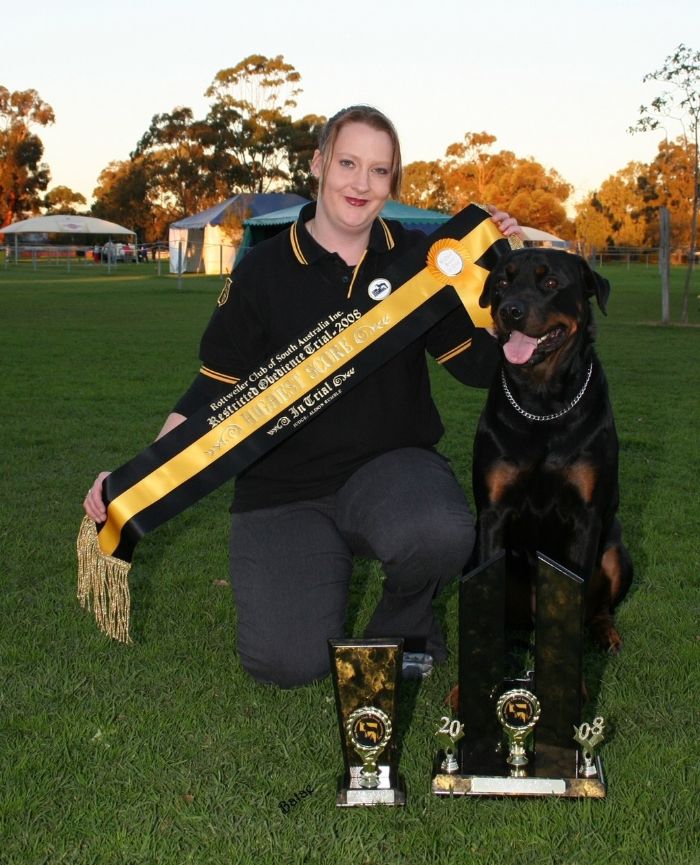 Contact Details
Narelle Medlicott
Southern Adelaide, SA, Australia
Email :
[email protected]